Residence, redefined.
First impressions are everything. From the moment you walk in, every aspect is carefully curated to provide you the optimal living experience. From design and materials to service and programming, our attention to detail is what makes living here unequalled.
THE RESIDENCES
Unobstructed views. unless you count mountains.
Beginning on the 13th floor, every one of our residences has a breathtaking panoramic view of the Sound or Seattle skyline enhanced with 9-foot, 2-inch, floor-to-ceiling windows.
Because if you're going to have a view, it might as well be the best.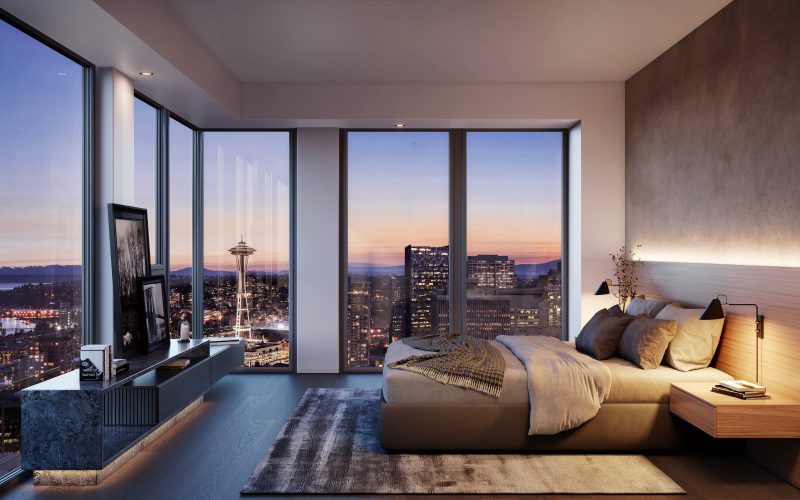 THE finishes
An exhibit
in living well.
While other residences offer standard amenities, we go a step further and hand-select each element to not only give you the feeling of home, but elevate it.
Whether it's state-of-the-art panelized kitchen appliances, IoT-enabled exercise machines, tastefully adorned artwork, or locally sourced oak flooring, each detail is designed with the resident in mind.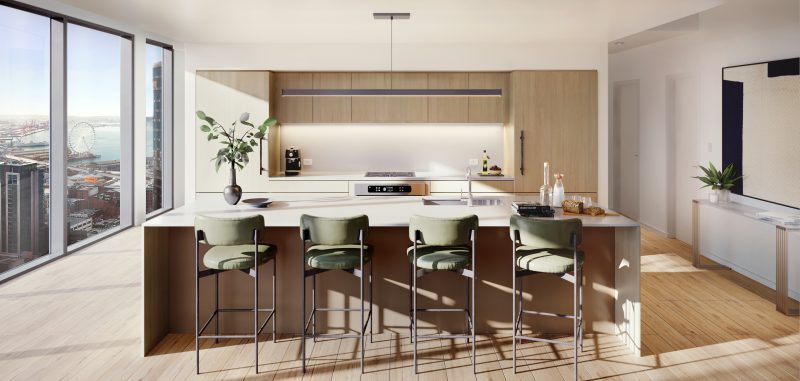 THE COLLECTION
some walls
contain.
others, inspire.
The Collection is the heart of the building. An exclusive club hall for a vertical neighborhood.
The Collection is made up of six unique spaces that enliven two floors of the building: The Foyer, The Bar, The Video Wall, The Club Room, The Loft, and multiple private dining / executive board rooms.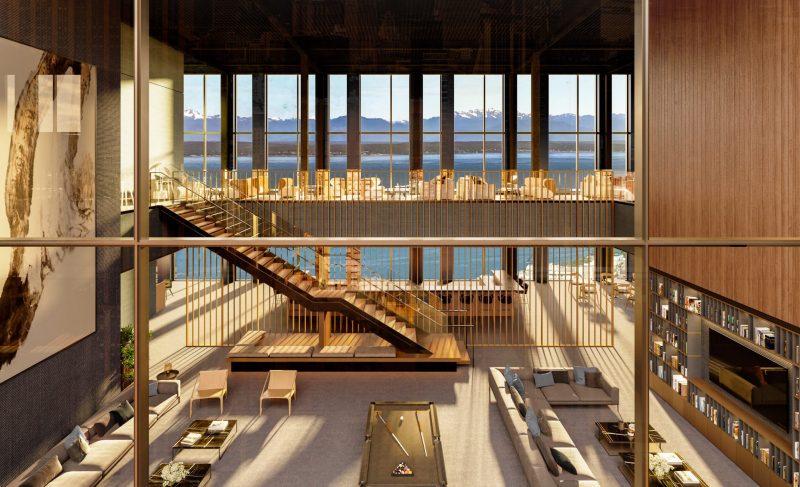 THE amenities
spaces that reflect your standards.
Two fitness centers on-site ensure a workout is always possible while panoramic views and state-of-the-art equipment will heighten your heart rate.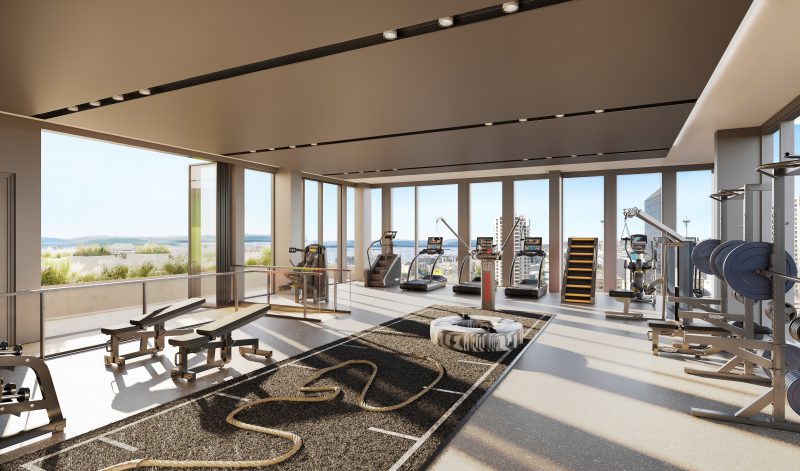 THE LOCALE
LIVING in SEATTLE IS NOT the SAME as SEEING SEATTLE.
The immediate area is rich with dozens of cultural attractions, restaurants and nightlife options within walking distance, placing The Modern at the front steps of recreation.